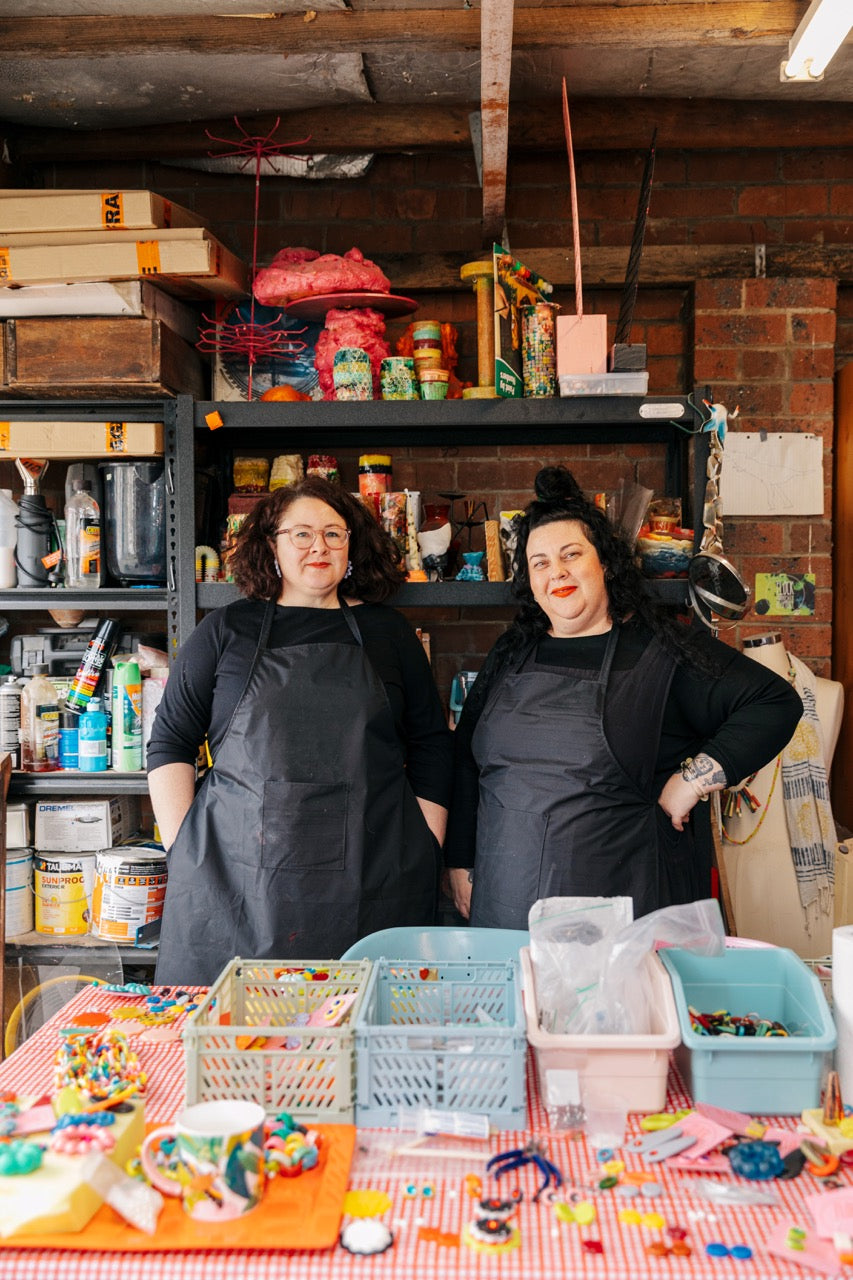 ABOUT US
Flock Curiosity Assembly is the creative partnership of Sarah Byrne and Stacey Rutigliano formed in 2009. They are inspired by a mutual love of unusual and unconventional colour combinations in the form of edgy statement designs for everyday and every event wear. Every piece is designed, sculpted, cast and finished by Flock Curiosity Assembly in their home-based Melbourne studios.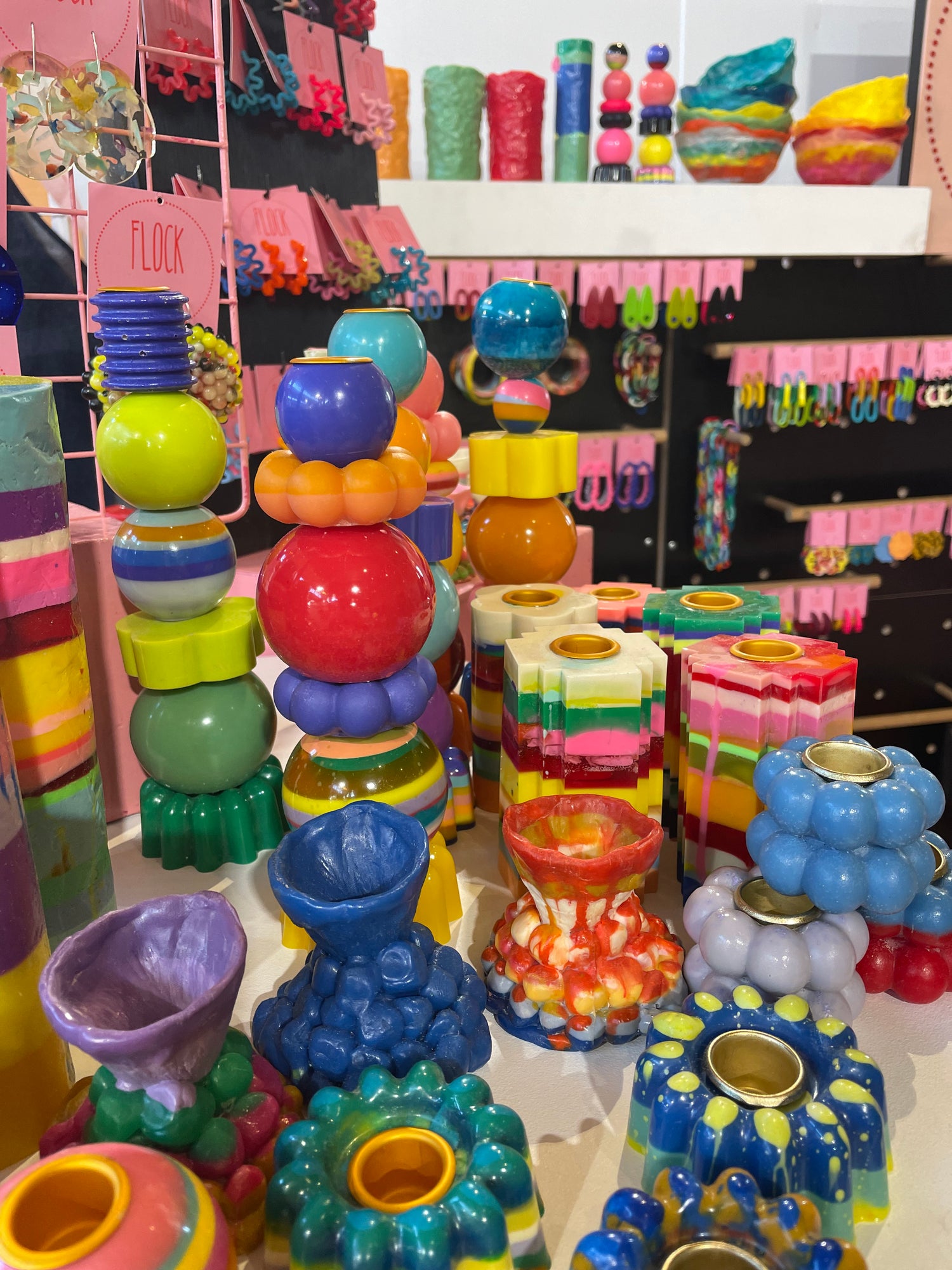 FIND US
We have previously had collections of work in Australian retail stores including Gorman, Obus, Fool Clothing and The Melbourne Museum and well as international retail outlets in America, Japan, Scotland, New Zealand and Hong Kong.
We currently sell our jewellery at various design markets including The Big Design Market and Finders Keepers. We have also previously participated in Bowerbird Design Market, The Collective Hustle, Makers and Shakers, Ballarat Design Exchange Market, Markit and the Rose Street Artist Markets. We also sell at select retail outlets and online. 
WHOLESALE
We welcome wholesale inquiries, please feel free to email us for further information.
CONTACT US